Benefits Overview
Equity provides a wide range of benefits that enhance both the professional and personal lives of our members. There are two categories of benefits: Contract Benefits - core benefits that are part of collective bargaining agreements, and Membership Benefits, that you are entitled to by virtue of membership.
Select a link on the left for more specific benefit information.
Contract benefits include: minimum salaries (negotiated rates, overtime, extra pay for additional duties, free housing or per diem on tour); work rules (length of day, breaks, days off, safe and sanitary conditions); health, pension and 401(k) benefits; dispute resolution (including recourse to impartial and binding arbitration); just cause (penalties for improper dismissal); bonding (guaranteeing payments to the Actors if the producer becomes insolvent or defaults); and Supplemental Workers' Comp insurance, which provides additional compensation over-and-above Workers' Comp if you're injured on the job.
Membership benefits include: Equity-only auditions via casting call and Equity hotlines; agency regulations; member discounts, the Equity News and website; seminars and special events; professional name protection; tax assistance through VITA; and voting privileges, among many others.
Union membership also includes access to service organizations like The Actors' Fund, Career Transition for Dancers, the Actors' Federal Credit Union and the AFL-CIO. These organizations offer a host of additional resources such as emergency assistance, seminars, career counseling, low cost financial services, loans and discounts.
One of the most important benefits of Equity membership that is often overlooked is the experience and knowledge of the Equity staff. Equity's Business Representatives enforce each member's individual contract provisions and riders. They monitor safety conditions, administer Equity's agreement with franchised agents and assist members with work-related issues like unemployment and Workers' Compensation claims.
Equity's staff is dedicated to preserving the integrity of the Principal, Chorus and Stage Managers' contract. Members should call the nearest Equity office and speak to a staff person when questions arise.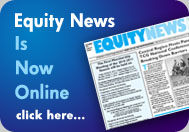 The Ray Lonergan Memorial Library is a valuable resource for Equity members in Chicago. It contains thousands of scripts, play anthologies, some theatre books, videos, cassettes, DVD's, CD's and sheet music. More info...